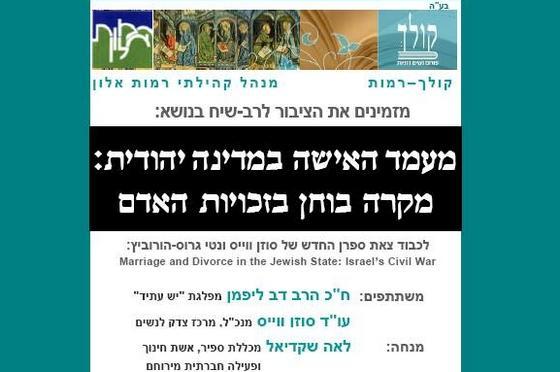 Kolech Ramot Branch invites you to a panel discussion on the occasion of the publication of the book Marriage and Divorce in the Jewish State: Israel's Civil War, by Susan M. Weiss and Netty C. Gross-Horowitz.
MK Dov Lipman will be speaking as well as Susan Weiss, one of the authors of the book, and Leah Shakdiel will be the mancha.
The event will take place at 19:45, on Sunday, 8 Av 5773 (7/14/2013), in the auditorium of the library at the community center, 6 Recanati Street, Ramot B, Jerusalem (discussion in Hebrew, open to men and women).