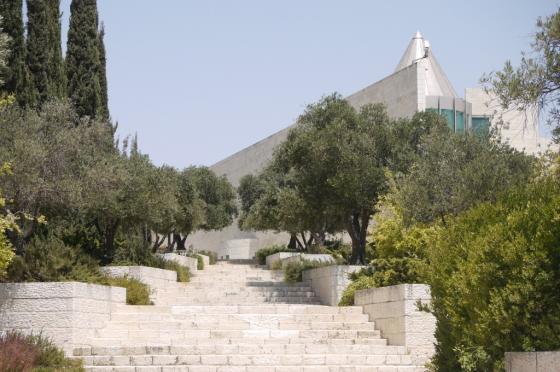 CWJ legal action curbs rabbinate's misuse of a law designed to protect Israeli women residing abroad
A CWJ legal action has helped limit the rabbinate's use of a law that was designed to protect Jewish women chained to unwanted marriages (agunot), but was applied instead to severely violate a woman's rights.
The long-arm jurisdiction law, established in 2005, targets Israelis residing abroad who refuse to grant a get.  The law permits the State to detain them indefinitely when they visit Israel, until they agree to give the get.  However, a rabbinic court used an egregious expansion of this law to entrap and pressure a South African woman who was the victim – not the perpetrator – in a get abuse case.  
Dalia* and her husband, Israelis by birth, are long-time citizens of South Africa. Their protracted divorce proceedings center largely around disputes over financial issues - primarily in South Africa, but also including property holdings in Israel. When they were both in Israel several years ago, the husband convinced the rabbis to use the long-arm law to detain his wife in the hope of forcing her to comply with his demands. Thus, Dalia found herself barred by the State of Israel to leave the country for two years. It was only due to a momentary lapse in the injunction that she was ultimately able to flee back to South Africa.
With the issue still unresolved, Dalia faced a doubly disadvantageous choice as the result of the rabbinic court's brazenly unfair application of the law: She could either remain in South Africa, unable to defend her Israeli interests, or come to Israel to fight for her property rights, and risk being detained and forced to stay in Israel until she relinquished her interests back home.
The rabbinate justifies long-arm jurisdiction by saying it protects foreign women from becoming agunot. Yet in South Africa, civil jurisdiction of get law is very extensive and fair.
An amicus brief submitted Israel's Supreme Court by the Center for Women's Justice (CWJ) on Dalia's behalf challenged the religious court's right to issue orders against foreign residents without due process of law. According to attorney Dr. Susan Weiss, CWJ Director, the misuse of this law allows rabbinic courts to violate the human rights of foreign residents - an act of violence: "Long-arm jurisdiction inappropriately broadens the rabbanut's power in a way that is both harmful and unjust to foreign citizens," she says. "The state should not use strong-arm tactics that violate human rights…especially against a place with good liberal, get policies."
In September 2014, CWJ scored a victory for Dalia and others in similar situations. In a precedential ruling, the Supreme Court limited the scope of long-arm jurisdiction over foreign residents to the giving of the get only, restricting its use to very specific types of cases and disallowing it as a means of intervention in civil matters.
The generosity of the David Berg Foundation, JWF of Metropolitan Chicago, Greater Miami Jewish Federation Women's Amutot Initiative, JWF of the Greater Palm Beaches, and Max and Anna Baran, Ben & Sarah Baran and Milton Baran Endowment Fund of the Jewish Community Foundation of Los Angeles and others whose critical general support is making this litigation possible, is helping CWJ chip away at the Supreme Court's reluctance to challenge the rabbinic courts on agunah rights and all other issues relating to policies that are prejudicial towards women.