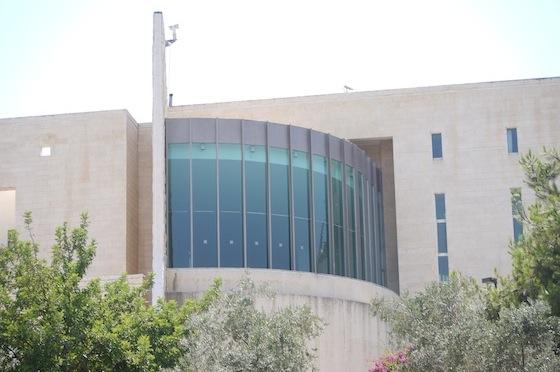 "Technical issues" cited as reason for turning down a husband's request to have his appeal heard by the Supreme Court on the issue of damages owed for get refusal.  While the case won't receive a hearing, Supreme Court Justice Neal Hendel offers strong rebuke to recalcitrant husband and a nod to this case's prior judgments in both family and district courts that awarded and upheld an NIS 700,000 award for his long-suffering wife.
S's life hasn't been pretty. At 24, this young Iranian immigrant, having just arrived in Israel, married and hoped for a bright future. But her husband's intensive physical abuse began two days after the wedding. After three months, pregnant and frightened, S left the marital home.
Despite the severe threat to S and her child, for 11 years, Israeli rabbinic courts refused to mandate a get (religious divorce).
With no relief on the horizon, in 2005, S turned to the Center for Women's Justice (CWJ) for help.  CWJ petitioned Tel Aviv family court on her behalf suing her recalcitrant husband for damages to compensate for the many years of anguish and lost opportunity. In 2008, the court ruled in S's favor, ordering her husband to pay NIS 700,000 in damages.  He appealed the ruling in Tel Aviv District Court, but in early 2011, the family court decision was upheld.  Undeterred, the husband went on to request an appeal in the Supreme Court, where S's interests continued to be represented by CWJ.
In late February, the Supreme Court handed down its decision – it turned down the husband's request to hear the case.
Justice Neal Hendel stated that although the issue raised – whether damage claims regarding get refusal can be addressed in a civil, family court framework – is of grave importance, because these issues were not adequately addressed in lower courts, this case cannot be heard in the Supreme Court.
To the petitioner's claim that the damages were set too high or that S's behavior could in any way justify the get refusal and de facto "imprisonment," Judge Hendel declares:
"Based on the facts of this case, the sum awarded is not too high. The wife was 24 when the couple married and they lived together for all of three months until she was forced to flee for her life because of the husband's violent and abusive behavior. Today, the wife is over 40 and her husband still refuses to grant her a get. I see no reason to intervene in the District Court ruling which stated, '[by not granting the get] the appellant deprived his wife of her right to a life of personal fulfillment, deprived her of her right to remarry, and deprived her of her right to have additional children.'  I will allow myself to add that any actions taken by the wife do not in any way justify the petitioner's resolve to keep his wife chained as an aguna – not from a legal perspective and not from a halachik perspective."
Attorney Susan Weiss, CWJ founder and Executive Director, added: "Though the  Supreme Court of Israel has not yet given its full stamp of approval of the damage claims brought against recalcitrant husbands, the latest decision confirms that the Court views get recalcitrance as reprehensible and worthy  of compensation. CWJ applauds the decision."